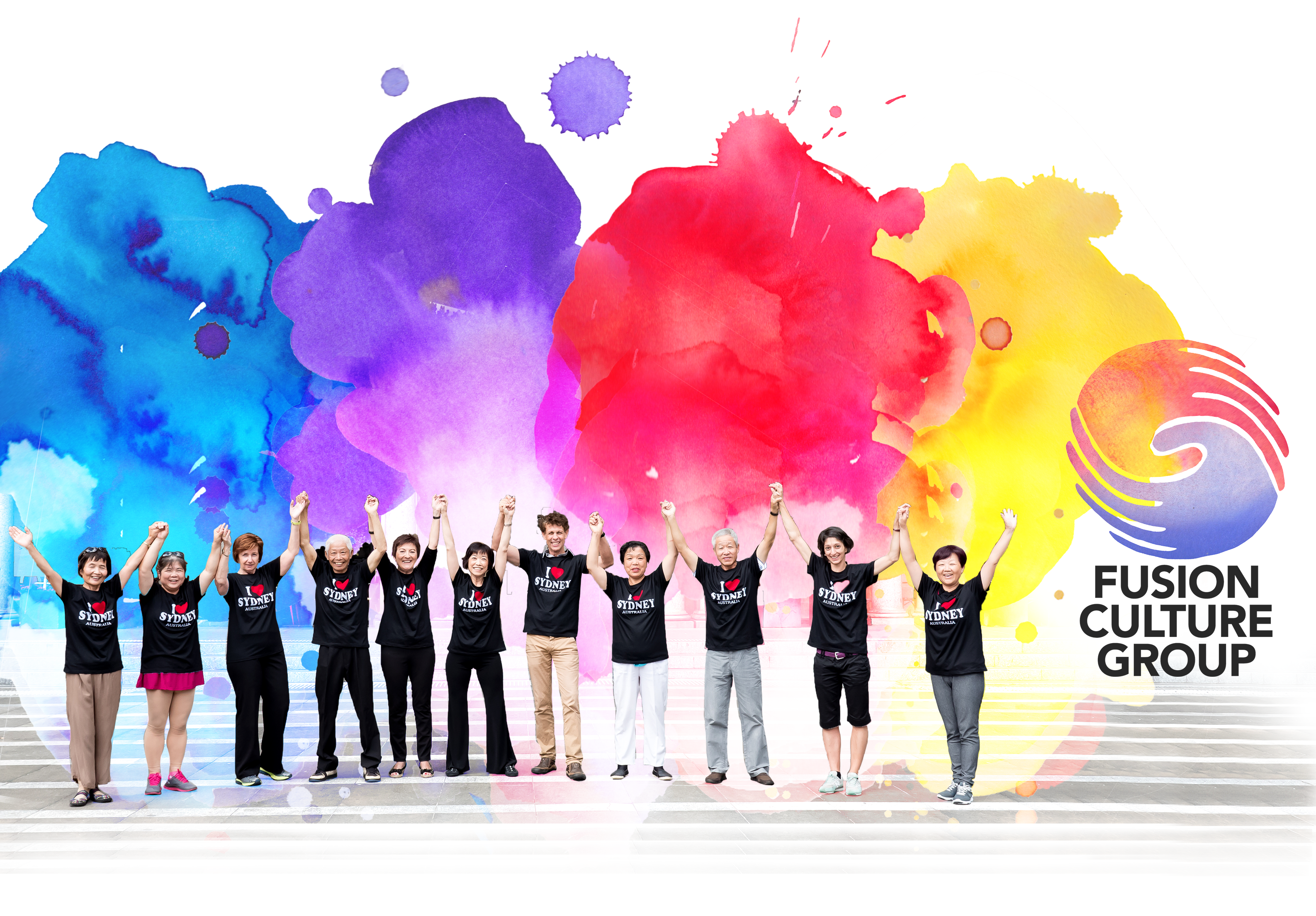 Fusion Culture Group was founded in 2011 by volunteer Sylvia Liu, known to her many students as 'Little Frog'. Fusion Culture Group is a Community project in Sydney that brings together people of all cultures through joy and movement. Tai Chi, Magic, Laughter, Dance, Language and Performance; Fusion is all about fostering a healthy mind and soul and learning about what makes us unique.
PASSION
Having lived and worked overseas for most of her life, Sylvia Liu has developed a passion for connecting people and their cultures. Through her immense experience she has learned that it is only through understanding and appreciating a culture and it's language that we can truly be connected. After moving to Australia, Sylvia recognised a need to reconnect the Chinese and Australian communities in Sydney and encourage the sharing and learning of these two unique cultures.
ACTION
After working as a volunteer at Ultimo Community Centre and Uniting Harris Community Centre, Sylvia realised the need for her passion to take action, and she founded the Fusion Culture Group with the hope of creating a space in which we can share, learn and experience the unique cultures of Sydney. Originally Fusion offered only two activities; Tai Chi in English in order to share the Chinese culture with Australians, and similarly English classes for Chinese Australians. Since 2011, Fusion has expanded to include Magic classes, Laughter Workshops, Drama, Dance and Music activities. These activities rely on creativity and movement and break down traditional barriers of language and culture without using words. Sylvia has discovered the unique power of her work, in that laughter, performance and friendship are universal.
FUSION
Fusion's spirit is all about bringing us together with joy. In order to encourage cultural exchange and appreciation, and foster social interaction, we strongly believe that learning must be fun, meaningful and practical.  We do this through various activities, such as laughter workouts, learning and be part of a magic act, taking part in a drama performance, tasting different foods, making music and dancing together. Fusion Culture Group offers a unique context for open minded Sydney-siders to build friendships and create connections. All these activities build camaraderie, confidence and generate a sense of belonging and achievement in the adopted country of many of our members. In the words of Little Frog, herself; "We are a happy family.  I am proud of them for grateful for them to be part of my passion, action and fusion story."