UPCOMING:
Dance Diaries
We are collaborating with film maker Martin Fox, composer Michael Toisuta and choreographer Linda Luke for an exciting new project. we will make a dance film celebrating 2 important things in life: home and dancing. Over the month of November we will have dance classes and workshops to share ideas and develop 'movement poems' as content for the film. Dance Diaries Ultimo is part of a larger vision for creating a number of DANCE DIARIES projects in neighbourhoods in the City of Sydney.
See Linda Luke's Blog for more info!
Unlocking Suitcases with Magic
24th November 2016
Lord Mayor's Christmas luncheon at Lower Town Hall.
All of Us Project
Exploring different kinds of gestures that mean the same to different cultures and the same gestures meaning different things to different cultures.  From that we will create a story, with rap songs, moves with laughter and magic  and perform in the park, on the street, in Central Station as an experiment.  Then, we will create a film about Gestures and People around the world and debut it on International Day.
2016:
"R U OK Day"
Thursday September 8 2016
Ultimo Community Centre, 40 William Henry Street Ultimo
We joined in on a BBQ event at UCC that was  raising awareness for Mental Illness in Australia. Fusion Culture Group was part of performances, activities and plenty of smiles and laughter.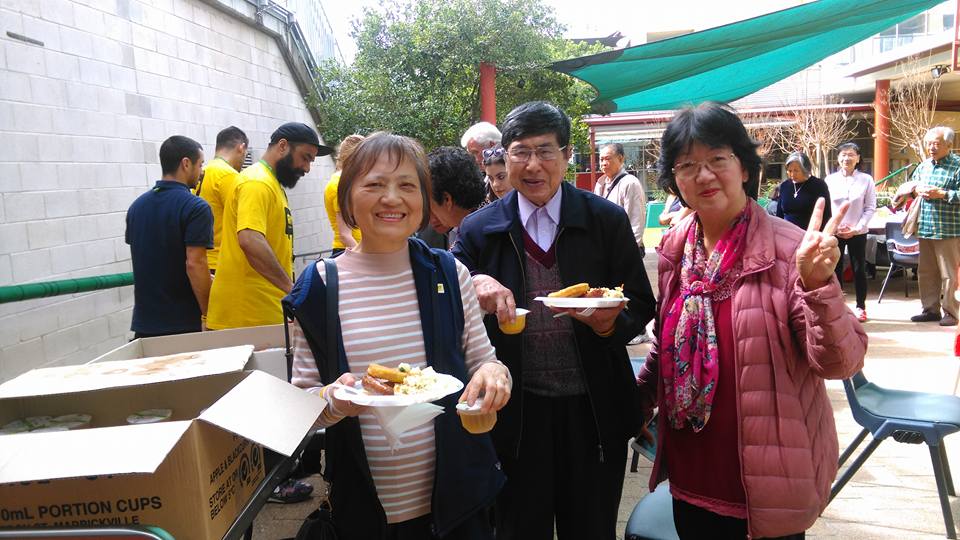 "I LOVE AUSTRALIA Celebration"
Saturday 30 January 2016
Ultimo Community Centre, 40 William Henry Street, Ultimo.  
Program includes I LOVE AUSTRALIA Exhibition, BBQ with international snacks and treats, story sharing through mural painting, cooking demonstration, magic, dance, singing, sports games, etc. There will be Award presentation to selected I LOVE AUSTRALIA Exhibition submissions and lucky prize draws.
[youtube https://www.youtube.com/watch?v=JpnN3uB-bOE&w=560&h=315]

"Voice of Sydney Australia"
Saturday 12 March 2016 at Customs House, Circular Quay.
The I LOVE AUSTRALIA survey findings will be delivered through magic, laughter, cultural dance, singing, cooking demonstration, poetry, etc.  Booking is essential.  To register, checkout the City of Sydney's WHAT'S ON website for 2016 Living in Harmony events.
All events organised by Fusion Culture Group in partnership with Bendigo Bank (Pyrmont), Navitas English, Macquarie University and Spanish Community Care Assoc. and supported by City of Sydney, Harris Community Centre and Ultimo Community Centre.
2015:
"Fusion Mind & Body Workout" at Customs House in March – a sell-out Living in Harmony event – Rewarding!
Wellness Laughter launched in January, followed by 20+ sessions conducted in community centres and social events – membership continue to grow – Empowering!
Fusion Magic Club formed in April for conjuring cultures through magic –  have delivered four performances in dual language at community, cultural and social events –  Hilarious!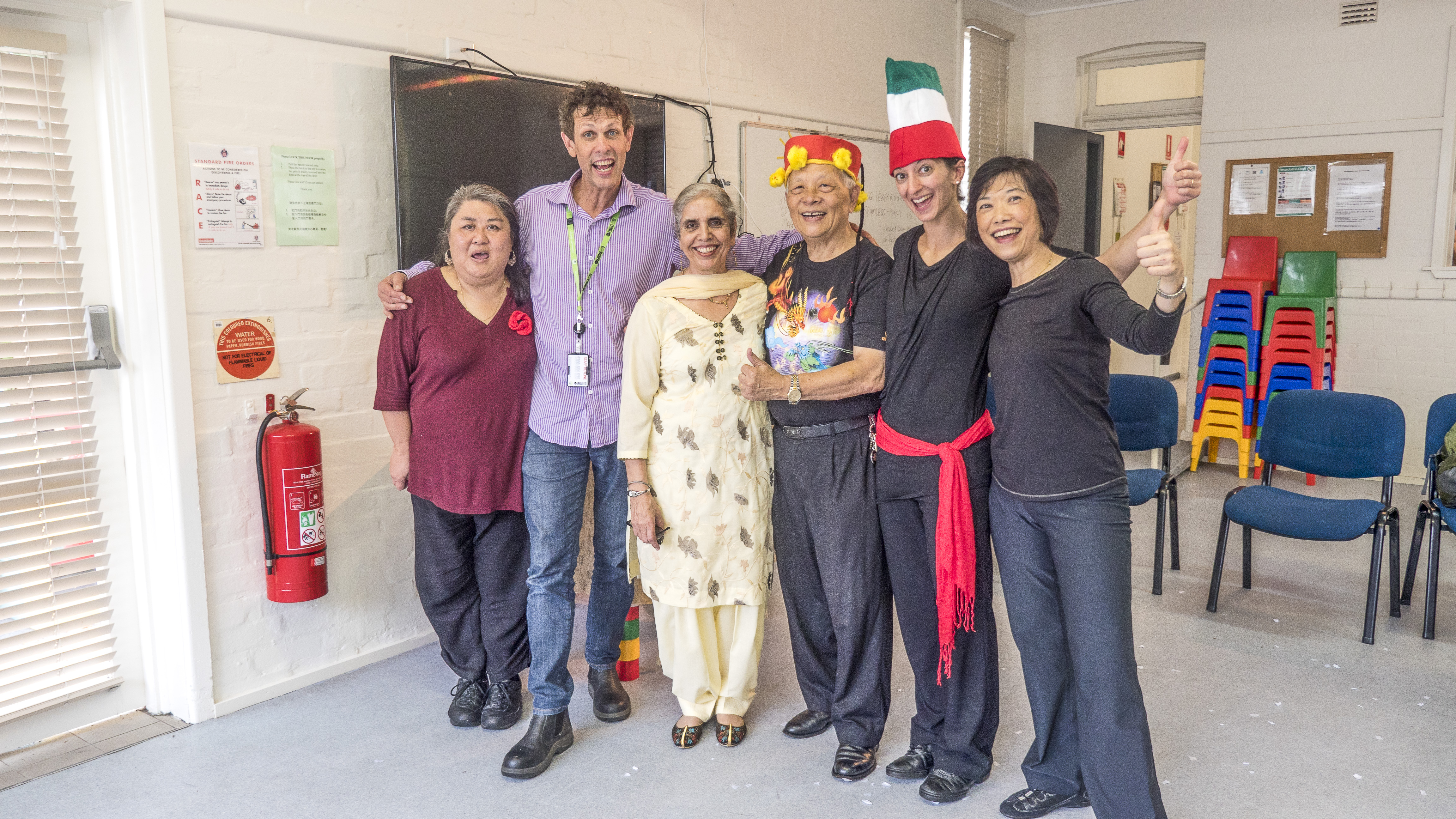 I LOVE AUSTRALIA on-line Survey  – completed in Oct as Phase I of the City of Sydney sponsored project to gather information on what people love about Australia.  The findings will be delivered through performances in 2016 involving over 1500 people.  One thousand surveys were distributed and 288 responded, which is an excellent result. The findings are surprising and heart-warming – Life Enriching!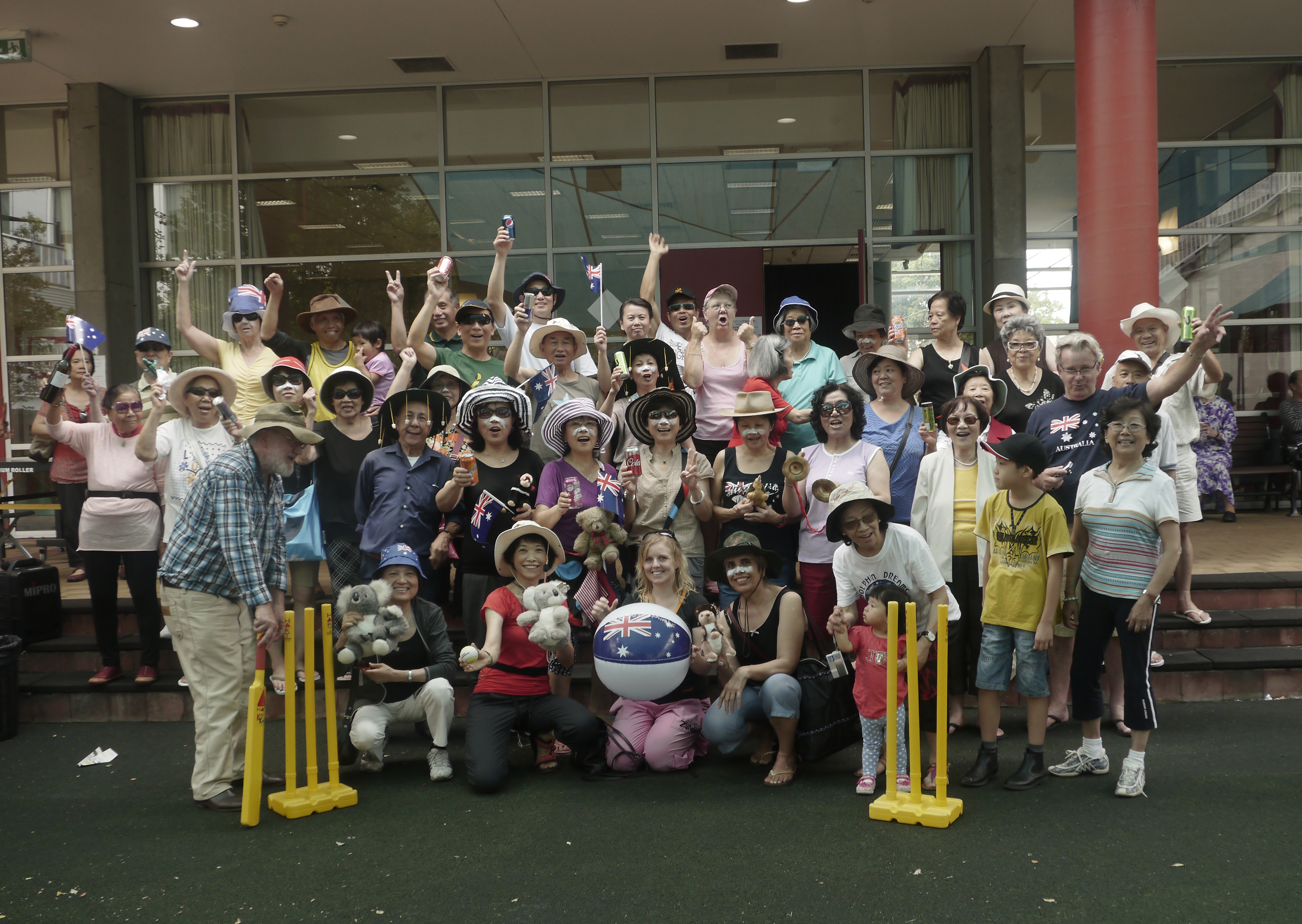 [Fun & Learning – Year-End Celebration]